Cunich Advisory is a 100% family-owned enterprise proudly providing specialist fee-for-service financial advice and portfolio management for individuals, families and businesses since 2004.
ANDREW CUNICH CFP® B Comm, Dip FP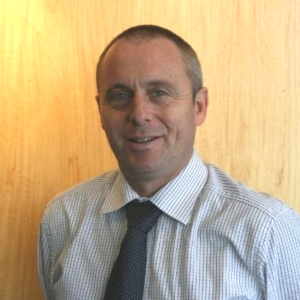 Principal and Senior Adviser
Principal Andrew Cunich is an award-winning Adviser of the Year across multiple Australian Financial Services Licensees and together with his team, helps clients create, grow and protect their wealth, often from one generation to the next.
Andrew has a passion for investing, plus extensive experience in personal estate and business succession planning. He takes pride in helping his clients to grow their wealth in a proactive manner, with a focus on risk minimisation in line with their lifestyle goals. Andrew and his team work collaboratively with clients' other professional advisers, including accountants and lawyers, to provide integrated succession strategies covering both personal and business interests, along with self-managed superannuation funds.
Professionally, Andrew's background includes 8 years under the Australian Unity banner, 7 years with RI Advice and nearly a decade as a Senior Manager and Adviser with Perpetual. He has also been a Senior Officer with the Insurance and Superannuation Commission, a Technical Adviser for AMP, Research & Compliance Manager for Suncorp Life and Superannuation Division and a Principal Research Officer for the Senate Select Committee for Superannuation.
Andrew is an accomplished financial services professional with experience delivering keynote industry presentations and specialises in bespoke conference workshops most notably for medical professionals.
JIM DIDIMIOTIS AFP® Grad Dip FP, B Ec

Senior Financial Adviser
Jim has worked in the financial services industry since 1996. He was the branch manager for T D Waterhouse Investor Services and he established and successfully ran the branch in Canberra from 1996 to 2003 until Commonwealth Securities bought the business.
Jim has been with Cunich Advisory since 2005, and holds a Bachelor of Economics from Flinders University and a post-graduate Diploma in Financial Planning from the Securities Institute of Australia.
KEITH JORGENSEN Dip FP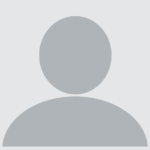 Senior Financial Adviser
Keith is a Senior Financial Planner with over 25 years' experience working with retail, industry and self-managed superannuation funds.
Keith has an extensive background in customer service roles and always take pride in helping clients achieve their objectives, enjoys building strong client relationships and educating clients in financial matters.
Keith has considerably experience in the Financial Planning field, specialising in superannuation, wealth accumulation and tax minimisation strategies, including a very comprehensive knowledge of the workings and operation of all the APS Government super schemes (CSS, PSS, PSSap, DFRDB, MSBS and ADF Super) having specialised in these schemes for many years.
BRAD INWOOD B Act Stud, Dip FP, Adv Dip FP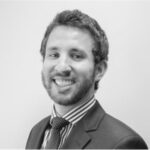 Financial Adviser
Brad is an Actuarial Studies graduate that has been working in the financial services industry for the last 10 years. Over several roles, he has developed a strong background in advising clients on investments, superannuation (including self-managed superannuation funds) and insurance.
Brad has a strong passion for investment markets and portfolio construction and has considerable experience in building portfolios to meet clients' financial goals and objectives.